I set a goal to read 100 books in 2018 and I achieved that goal plus a little bit more. Here are my favorite nonfiction, fiction, and poetry books that I read this year. I want to share these with you today in case you're making your reading list for 2019.
*Disclaimer: This post features affiliate links which means that I make a small commission if you purchase anything in this post.
This is the story of a mother and a son, and a relationship that covers a lifetime and beyond. It explores the question: What would you do if you could spend one more day with a lost loved one?
Orphaned while onboard ship from Ireland, seven-year-old Lavinia arrives on the steps of a tobacco plantation where she is to live and work with the slaves of the kitchen house. Under the care of Belle, the master's illegitimate daughter, Lavinia becomes deeply bonded to her adopted family, though she is set apart from them by her white skin.
Cast ashore in the American Colonies, Claire and Jamie Fraser are faced with a bleak choice: return to a Scotland fallen into famine and poverty, or seize the risky chance of a new life in a New World--shadowed by Claire's knowledge of the coming revolution.
An eleven-year-old boy's violated corpse is found in a town park. Eyewitnesses and fingerprints point unmistakably to one of Flint City's most popular citizens. He is Terry Maitland, Little League coach, English teacher, husband, and father of two girls. Detective Ralph Anderson, whose son Maitland once coached, orders a quick and very public arrest. Maitland has an alibi, but Anderson and the district attorney soon add DNA evidence to go with the fingerprints and witnesses. Their case seems ironclad.
FAVORITE NONFICTION READS
What if everything we have been taught about learning to write was wrong? In The Right to Write, Cameron asserts that conventional writing wisdom would have you believe in a false doctrine that stifles creativity. With the techniques and anecdotes in The Right to Write, readers learn to make writing a natural, intensely personal part of life.
How did an American immigrant without a college education go from Venice Beach T-Shirt vendor to television's most successful producer? How did a timid pastor's son surmount a paralyzing fear of public speaking to sell out Yankee stadium, twice? How did the city of Tokyo create a PowerPoint stunning enough to win itself the chance to host the Olympics?
They told brilliant stories.
This is a remarkable memoir of resilience and redemption, and a revelatory look into a family at once deeply dysfunctional and uniquely vibrant. When sober, Jeannette's brilliant and charismatic father captured his children's imagination, teaching them physics, geology, and how to embrace life fearlessly. But when he drank, he was dishonest and destructive. Her mother was a free spirit who abhorred the idea of domesticity and didn't want the responsibility of raising a family.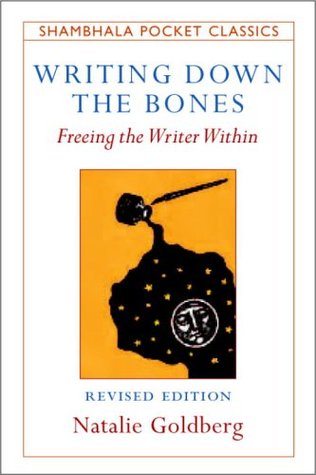 With insight, humor, and practicality, Goldberg inspires writers and would-be writers to take the leap into writing skillfully and creatively. She offers suggestions, encouragement, and solid advice on many aspects of the writer's craft: on writing from "first thoughts", on listening, on using verbs, on overcoming doubts, and even on choosing a restaurant in which to write.
The material is right there in front of you. You've known yourself for, well, a lifetime—and you finally feel ready to share your story with the world. Yet when it actually comes time to put pen to paper, you find that you're stumped.
Enter Adair Lara: award-winning author, seasoned columnist, beloved writing coach, and the answer to all of your autobiographical quandaries.
The book is divided into four chapters, and each chapter serves a different purpose. Deals with a different pain. Heals a different heartache. It takes readers through a journey of the most bitter moments in life and finds sweetness in them because there is sweetness everywhere if you are just willing to look.
In this debut collection, Mulder explores issues of faith, memory, and the remarkable beauty and pain of ordinary experience. Completely genuine and heartfelt and unpretentious poetry.